We're looking for brilliant minds to help bring our purpose to life
At FinThrive, we're driven by our purpose to rethink revenue management to advance and empower the healthcare economy, and our colleagues are the driving force behind bringing that purpose to life. We're a team of over 1,600 adaptable and forward-thinking individuals from diverse backgrounds, all committed to shaking up the healthcare revenue game!
We rethink revenue management to advance and empower the healthcare economy.
To make the business side of healthcare a frictionless experience for providers, payers and patients. ​​​​​​​
To deliver the industry's most comprehensive end-to-end Revenue Management platform.
Customer-centric​​​​​​​
​​​​​​​We are passionate about delivering customer value through great experiences.
Agile
​​​​​​​We operate with the highest speed and effectiveness - adapting with ease and measuring results.
Reliable
​​​​​​​We are accountable, trustworthy and consistent. We say what we do and do what we say.
Engaged
​​​​​​​We are committed to our mission and demonstrate enthusiasm through our work. ​​​​​​​
Featured Roles — Apply Today
Welcome to an Award-winning Culture of Customer-centricity and Reliability
At FinThrive we're proud of our agile and committed culture, which has led to certification as a "Great Place to Work" since 2017. We're honored to have also been ranked #21 among the Best Workplaces in Healthcare for 2023, and we know that it's our collective dedication that makes FinThrive an exceptional place to work.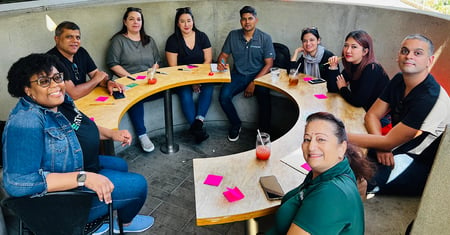 Find Balance with Our Remote-friendly Organization

We prioritize work-life balance and flexibility for our colleagues, which is why FinThrive offers a work-from-anywhere setup throughout the United States, along with fantastic salary and benefits packages that'll help you thrive in your career.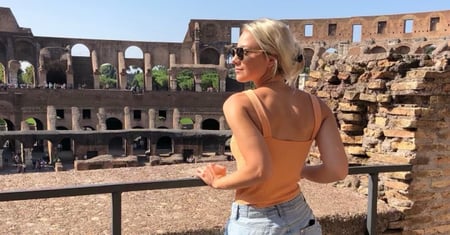 Take Time to Recharge and Pursue Your Passions

At FinThrive, we believe in the human side of work and the importance of taking time to pursue your passions and recharge. Whether it's traveling the world, spending quality time with loved ones, or giving back to your community, we want you to enjoy all the good that life has to offer.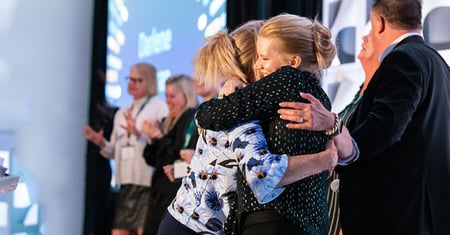 Be Part of a Positive and Supportive Work Environment
FinThrive colleagues value diversity, inclusivity, and respect, and we're committed to creating a positive and supportive work environment where every colleague's voice is heard and celebrated. At FinThrive, you're a valuable member of our team, and your opinions matter!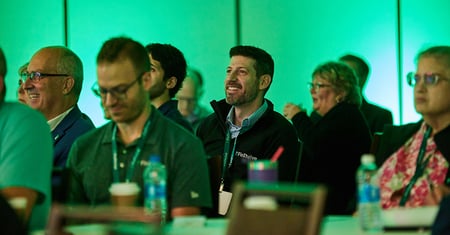 Grow and Excel Your Career with Training and Education
FinThrive is committed to helping our colleagues grow and excel in their careers, which is why we offer top-notch training and education to sharpen your skills and prepare you for whatever lies ahead. With our support, you'll be well-equipped to succeed not just in your current role but also in your future endeavors.
Make a Positive Impact with Our Heart & Soul Community Service Program
At FinThrive, we're dedicated to making a positive impact both inside and outside our organization. That's why we support our colleagues' passion for community service through our Heart & Soul program. This initiative provides our team members with the opportunity to volunteer with approved 501(c)(3) charity organizations, and we proudly offer five days of paid time off each year to colleagues who participate in this program.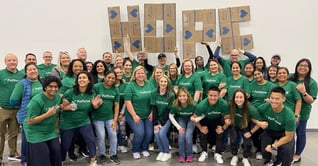 Children's Hunger Fund
Frisco, TX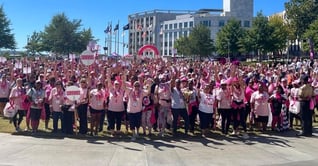 Georgia 2-Day Walk
Atlanta, GA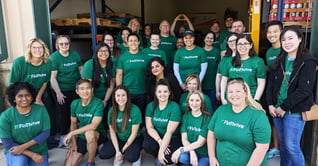 North Texas Food Bank
Plano, TX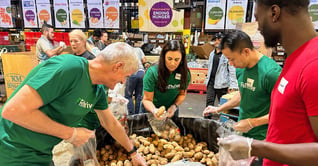 Feeding Tampa Bay
Tampa, FL

Grow, Engage, Give Back and Celebrate with the Connection Committee
Composed of a cross-functional group of colleagues passionate about engagement, our Connection Committee hosts annual multi-week events and many other initiatives focused on connecting colleagues through self-development, community outreach, fun, socialization, recognition, wellness and more.
FinThrive is more than just somewhere to work; you're gaining a family!

Rep II, Business Operations
FinThrive creates a motivational factor within colleagues leading to the perfect work-life balance.

FinThrive has some of the best benefits and the greatest colleagues that make work a lot of fun!

Data Acquisition Consultant
End-to-end collaboration with professional, enthusiastic team members.

Sr. Client Success Manager
I am passionate about volunteering and our Heart & Soul program allows me to do that.
"We do software innovation, but that's not what differentiates us. It's how we conduct ourselves, what values we embody, that will drive how we go forward."
Hemant Goel
CEO

Statement of EEO
FinThrive values diversity and belonging and is proud to be an Equal Employment Opportunity employer. All qualified applicants will receive consideration for employment without regard to race, color, religion, sex, sexual orientation, gender identity, national origin, disability or protected veteran status. We're committed to providing reasonable accommodation for qualified applicants with disabilities in our job application and recruitment process.
FinThrive Privacy Notice for California Resident Job Candidates