Gain insights into the latest RCM trends
Did you know—80% of providers consider RCM technology investments a top-five priority this year? This trend is one of many realized from a recent survey of health system leaders across the country.
Read our 2023 RCM Transformative Trends Report to glean insights into your peers' top priorities for financial gains and plans around technology adoption.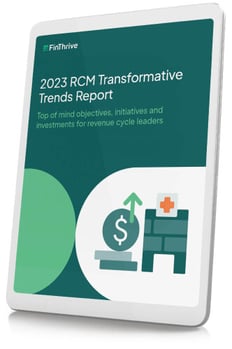 "We have found a solid partnership in FinThrive. They've really helped our organization optimize our processes, which has resulted in improved performance."
Wade Wright, Executive Director of Patient Financial Services
HFMA + FinThrive present the industry's first Revenue Cycle Management Technology Adoption Model (RCMTAM)
With market evolution and mounting financial pressures on providers, a new, innovative framework was needed.
RCMTAM is a company-agnostic benchmarking assessment to help revenue cycle leaders prioritize and plan for technology modernization.
This innovative framework will help hospitals and health systems:
Understand best practices for implementing new RCM technology

Learn how to enhance their current technology stack

Compare revenue performance and RCM adoption to peers

Create a strategic plan that outlines what actions to take and when
Watch Adrienne Moore, Executive Director, Revenue Assurance, Banner Health discuss the positive impact of the HFMA + FinThrive RCMTAM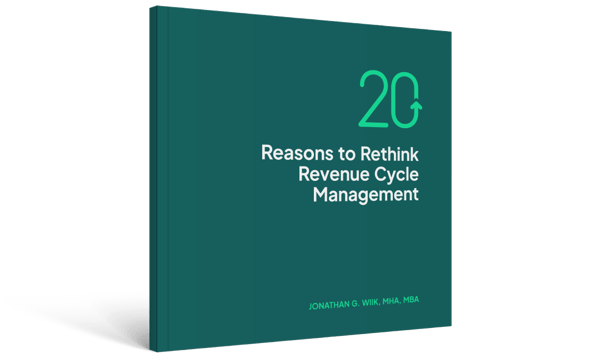 20 Reasons to Rethink Revenue Cycle Management
Read Jonathan Wiik's new book for a fresh look at how healthcare leaders can adopt a new vision for revenue management that delivers better outcomes for everyone.
"I was impressed with the results FinThrive delivered in a very short time. The accuracy rates have directly affected our bottom line and allowed us to better serve our community via our hospital and clinics."
Shamb Purohit, Chief Financial Officer

Imagine revenue management without the friction
See how it's possible with FinThrive
Password resets /
critical issues

For non-critical issues
or requests, visit our
Community Portal