How FinThrive's End-to-End RCM Platform Brings Value to a Hospital Network
Hear from Pennsylvania Mountains Healthcare Alliance
As a network of independent community hospitals, Pennsylvania Mountains Healthcare Alliance (PMHA) struggled to maintain effective RCM workflows at each of its 16 locations. With multiple disparate systems, PMHA knew it was time to re-evaluate and implement a solution that could help streamline processes throughout the revenue cycle.
Hear from Nicole Clawson, VP of Revenue Cycle and Finance at PMHA, as she shares the value of a FinThrive partnership and how the implementation of an End-to-End platform has addressed critical gaps in her organization's revenue management process.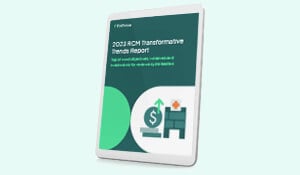 Gain Insights Into the Latest RCM Trends
Read our 2023 RCM Transformative Trends Report to glean insights into your peers' top priorities for financial gains and plans around technology adoption.
The Industry's First Revenue Management Technology Adoption Model
Learn how this data-backed framework can help healthcare finance leaders assess current technology, compare revenue performance to peers and build a strategic roadmap for success.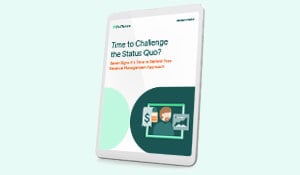 Seven Signs It's Time to Rethink Your Revenue Management Approach
Use this checklist to evaluate your RCM strategy and strengthen your bottom line.

Ready to shake up your revenue cycle?
Fill out the form and we'll have a team member reach out.