Insight Guide
Better Insights Mean
Better Health Outcomes
Learn how to advance health equity through data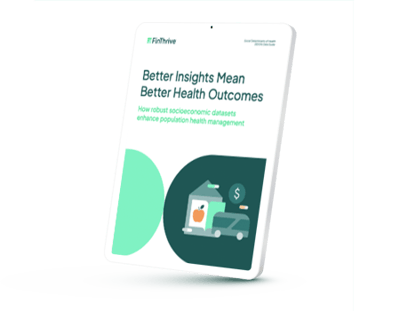 Only 20% of a patient's health outcomes are influenced by their access to and quality of healthcare. Which means there's a lot to learn from socioeconomic factors. The right social determinants of health (SDOH) data can help you understand potential risk factors and tell a richer story of your patients'/members' lives and the communities in which they live.
Download our insight guide for key takeaways on:
How housing, food, transportation, adverse life events and social isolation impact health
Why implementing data-proven interventions drives ROI and enhances wellness
How using accurate socioeconomic data improves operational sustainability
Learn how you can improve your SDOH strategies.
Complete the form and
download your copy today.