Insight Guide
Lifecycle of a Claim
Your path to payment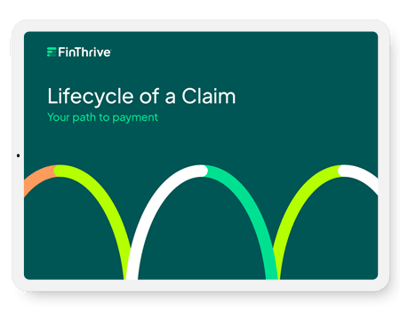 FinThrive delivers a clean claim rate unmatched in the industry (98.7%). In this guide, we take an in-depth look at the lifecycle of a claim and steps you can take to uncover new opportunities for protecting your earned revenue.
Download our insight guide for key takeaways on:
Getting paid faster and reducing denials
The importance of price transparency
Upfront patient engagement and education
Streamlining internal workflows
Learn how to protect your revenue at each stage of the claim lifecycle.
Complete the form and
download your copy today.